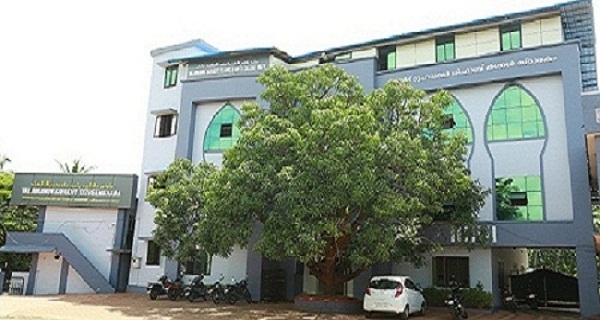 Islamic And Arts College (Wafy)
Considering the frantic need of sophisticated educational system, BIAC which is affiliated to Co-Ordination Of Islamic Colleges (CIC), imparts a distinguished academic programme namely "wafy course"- provided by the CIC- to the students. As the course is provided by the CIC-an academic governing body functioning as an Islamic university in Kerala, BIAC tries to live up to its expectation of retrieving classical Islamic heritage by realizing the synergy between religious and secular studies. The course for boys includes two years preparatory, four years under graduate and two years post graduate in Islamic studies and a bachelor's degree in a secular discipline recognized by the University Grand Commission (UGC).
In order to actualize the vision, BIAC's students' union "Marthaul Hadhaka Studenls' Assembly" and its more than ten subcommittees like cultural department, literary club, publishing bureau, etc are on the track to develop multi faceted intellectual and physical skills of students. Admission to those who successfully completed the SSLC is restricted trough a centralized entrance examination under CIC. Students of BIAC are educated without any donation or fee with free food and accommodation.
Currently about 150 students from various parts of the state are experiencing the advantages of this unique course in Bafakhy Islamic& Arts College.
Office : 0494 254 3176
Principal : 9747 366 219
E-mail : bafaqiwafy@gmail.com